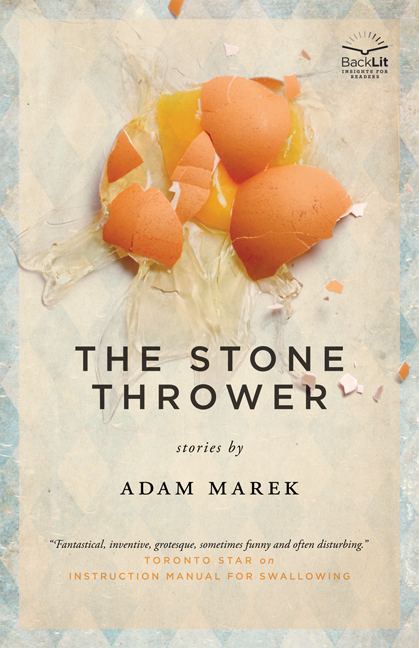 My new book, The Stone Thrower, just came out in North America, published by the brilliant ECW Press, who also published Instruction Manual For Swallowing over there. As part of ECW's BackLit series, this edition has bonus material at the back: my desert island books, an extra story, and a playlist of music to throw stones to. I wanted to share this playlist with you.
I rarely listen to music while I'm actually writing, but ideas often come while I'm listening. Putting on a pair of headphones is an essential part of my creative process. These fourteen songs are tracks that I listened to frequently during the writing of The Stone Thrower. No individual track belongs to any one story, but collectively they're a soundscape in which The Stone Thrower as a collection lives.
Creatively, I love successful combinations of things that don't naturally belong together. In this playlist you'll find a mix of artists who might never share a stage (Megadeth and Bjork, say, or Nine Inch Nails and Moby) but who, I believe, rock together.
You can listen to The Stone Thrower playlist now, over on Grooveshark. Hope you enjoy it.