The first time I went to the Lancaster Litfest, I went up to Lancaster Priory with Clare Wigfall before our events. One of the guys working there asked us if we'd like to see the practice carvings. These were carvings done on the underside of pews some time around the 1300s by apprentice carvers – I guess before they were let loose on the more visible parts of the Priory.
The carvings were of griffins and other mythological beasts. The guy lifted up the pews one by one showing us each carving in turn, till he came to the last one and said, 'and here's the naughty angel'.
He lifted up the seat to reveal a carving of a masturbating angel. I love that it's been there, under the bums of choristers for hundreds of years, sticking a finger up (so to speak) at the more traditional religious iconography on display.
Yesterday, I was at the Lancaster Litfest again, my third visit, to launch The Stone Thrower along with David Constantine, who was also launching his new book Tea at the Midland. This morning, I went up to the Priory to visit the naughty angel of the north again, and to get photos, before catching my train home. And here she is. Glorious, no?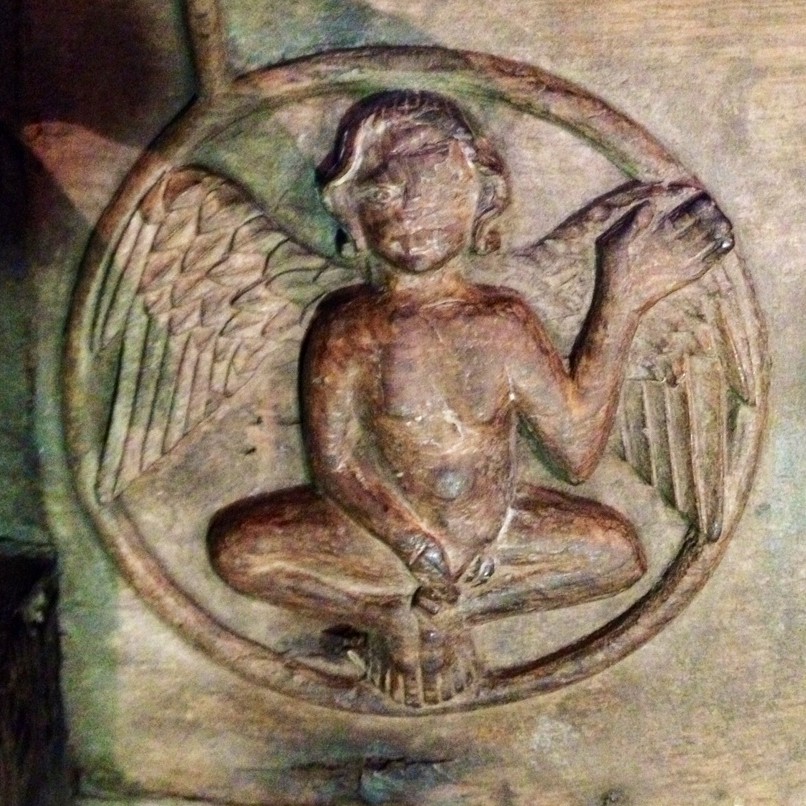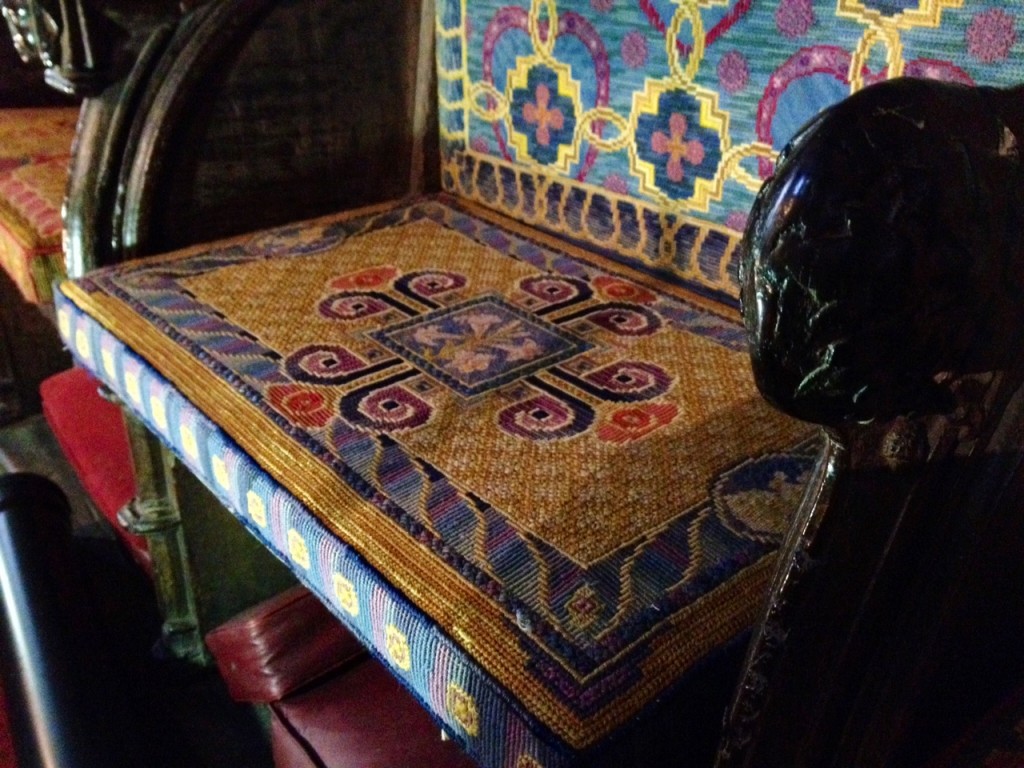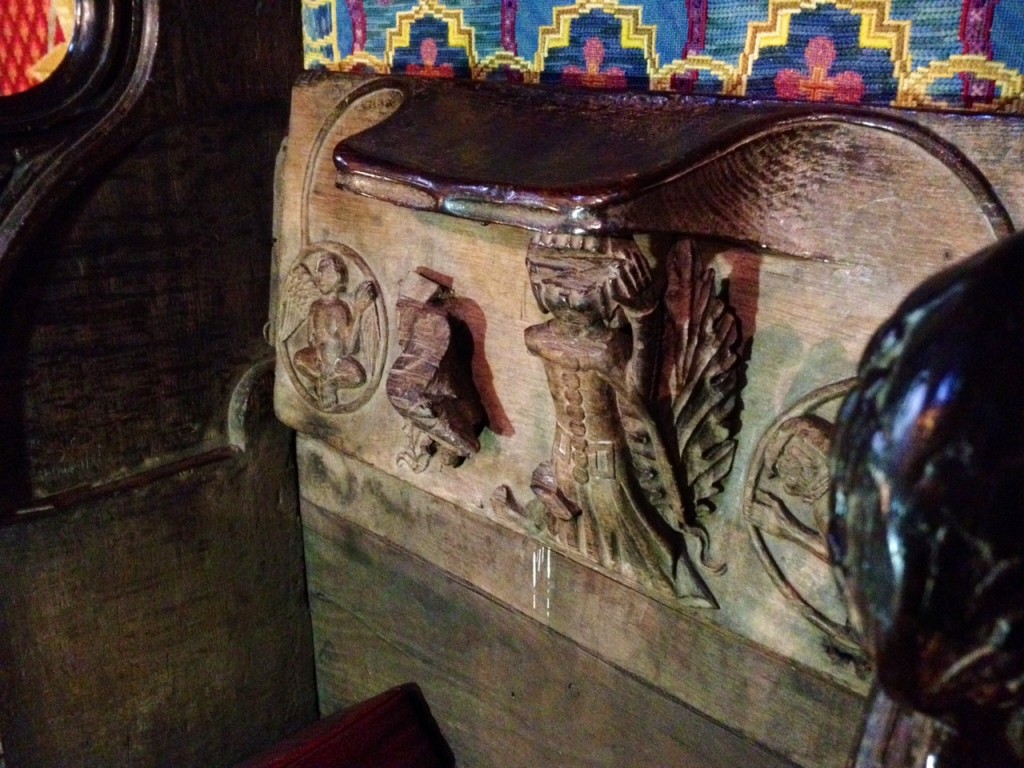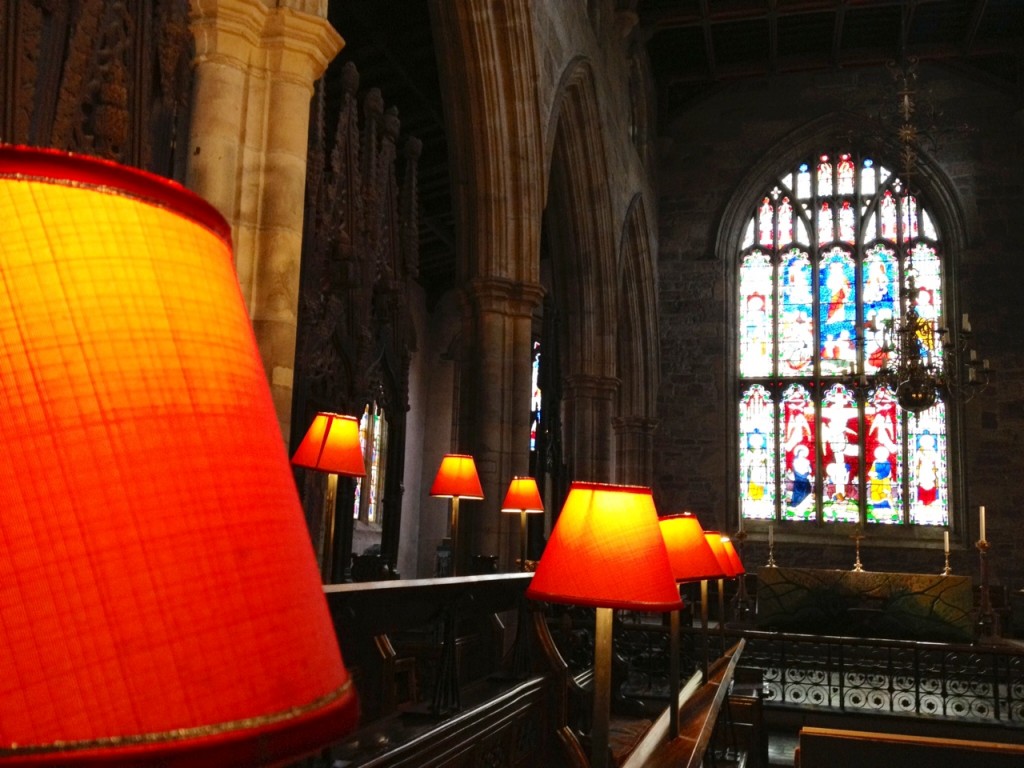 Thanks to the Litfest and Comma Press for a great event. I'm catching my breath for a day now before heading back up north on Sunday for the Manchester Literature Festival, where I'll be doing an event with Comma's latest writer, Guy Ware, who'll be launching his first story collection, You have 24 hours to love us. If you're in the area, come and say hi.