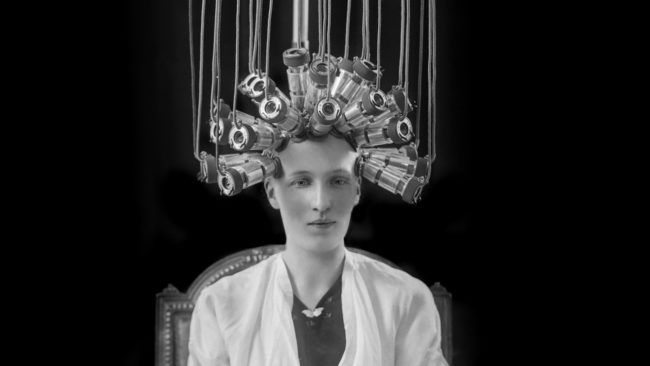 There are two brilliant (and free!) exhibitions at the Wellcome Collection in London right now: Electricity: The Spark of Life and Making Nature: How We See Animals exhibition. I spent the afternoon there on Sunday, hoping for inspiration for future fiction projects, and had my Wonder-Button pressed repeatedly. Here are just three of the eye-popping things I discovered:
1. Humboldt vs electric eels
In 1800, Alexander von Humboldt, the naturalist and explorer, was gallivanting through Venezuela and wanted to collect some electric eel specimens from a lake. To avoid getting shocked, Humboldt drove his 30 horses into the lake. When the eels had exhausted themselves on the horses and had no fight left in them, he waded in safely and bagged them. There's a terrific and disturbing illustration of the horses in the water with the eels in the exhibition.
2. Bovril is magic
The brand name for this meaty elixir is a compound made up of bovine (as in cows) and Vril. The word Vril was taken from a science fiction story by Edward Bulwer-Lytton: The Coming Race. In the story, Vril is an energy form used by a subterranean master race, which gives them superhuman abilities, including telepathy. In the late 1800s, the makers of Bovril advertised their product by explaining that their cows were killed by electrocution, a process that imbued the Bovril with extra vital energy and nourishment.
3. Spider silk from goats
Spider silk is a highly valuable commodity, with uses including body armour and replacing human tendons. But I guess it's a pain in the butt to harvest in great volume, so researchers are working on various ways to produce it synthetically. One of these methods uses transgenic goats. These goats have been genetically modified so that their milk contains the protein from the web of the golden orb weaver spider. They're called BioSteel goats, and in the exhibition you can see a BioSteel goat skull, along with other oddities from the amazing Center for PostNatural History.
The Making Nature: How We See Animals exhibition is on at the Wellcome Collection until 21 May 2017. Electricity: The Spark of Life is on until 25 June 2017.
PS. The Wellcome Collection has the most amazingly curated bookshop for science and creativity nerds like me.