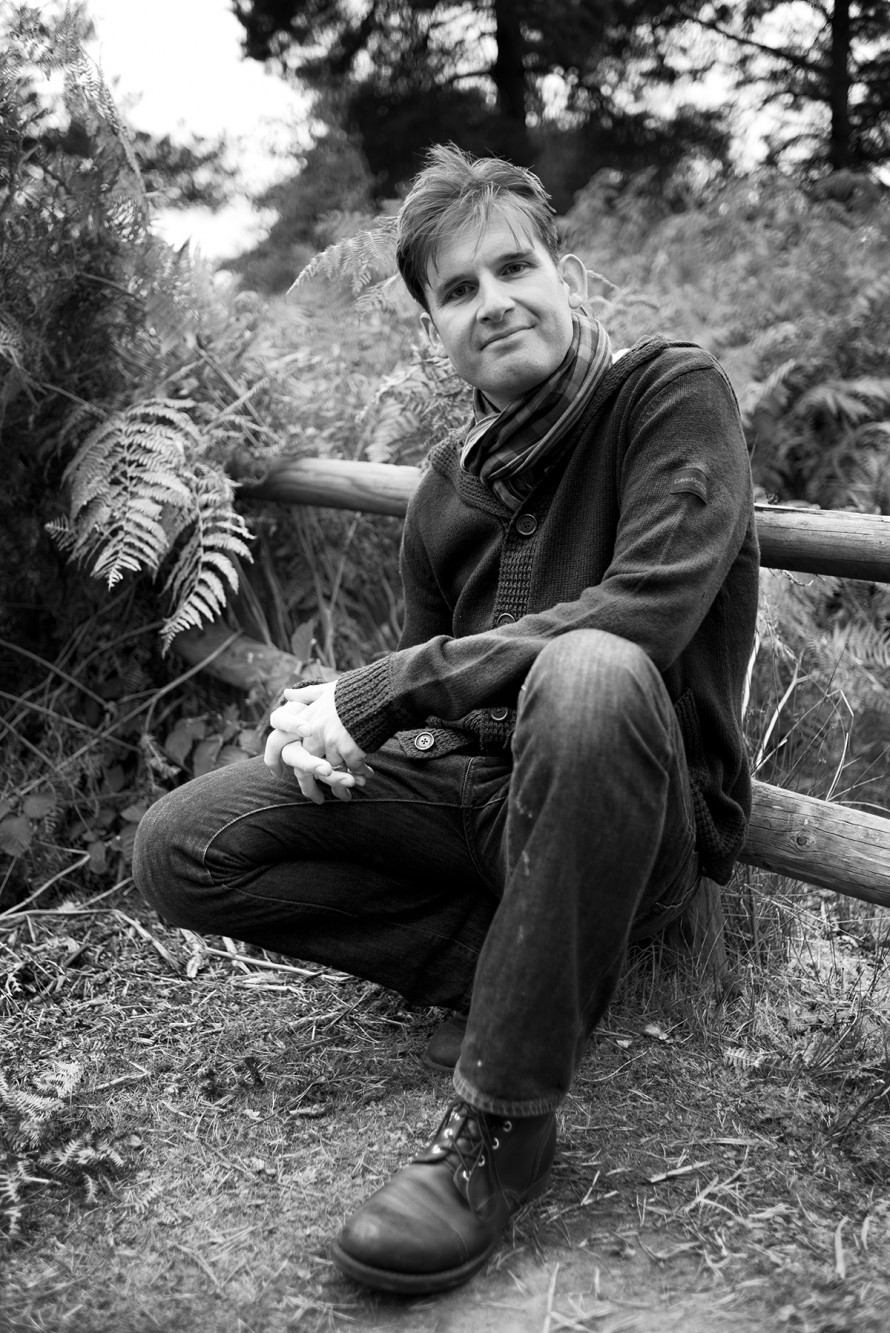 Bio
Adam Marek is an award-winning short story writer. He won the 2011 Arts Foundation Short Story Fellowship, and was shortlisted for the inaugural Sunday Times EFG Short Story Award and the Edge Hill Short Story Prize. His stories have appeared on BBC Radio 4, and in many magazines and anthologies, including Prospect and The Sunday Times Magazine, and The Penguin Book of the British Short Story. His short story collections The Stone Thrower and Instruction Manual for Swallowing are published in the UK by Comma Press, and in North America by ECW Press.
Read my stories online
Check out my videos page to see me reading my short stories online at various events, as well as talking about short stories and my work.
Influences
I grew up on Maurice Sendak, Roald Dahl, Tolkien, Fighting Fantasy, Dragonlance, superhero comics, and science fiction movies – especially B-movies of the 1950s and Japanese monster flicks. My family were all big horror fans, so the house was always filled with books by James Herbert, Stephen King and Dean Koontz. Throughout my teen and adult reading life, I've loved writers who explore the interzone between fantasy and reality: Haruki Murakami, Kafka, JG Ballard, Will Self, William Burroughs, Etgar Keret, Karen Russell, and filmmakers Terry Gilliam, Tim Burton, David Cronenberg, Michel Gondry, Chris Cunningham, Charlie Kaufman and Hayao Miyazaki. My tent is pitched in the same camp as these guys.
My origin story
I was a time-zone accident. Dad says I was conceived on a boat in the middle of the Atlantic Ocean on its way to New York – Dad was in the merchant navy for a few years, and he and Mum spent their honeymoon travelling round the world on an oil tanker. During this voyage, they passed through so many time zones that their days got screwed up, opening a window in their contraceptive wall which I slipped through.
My mum had a friend on board – another wife on honeymoon – who was really into Ouija boards. One night they did a Ouija board together, and whatever they contacted spelled out 'One of you is pregnant'. Mum didn't know she was carrying me at the time, but a pregnancy test came out positive shortly after.
Readings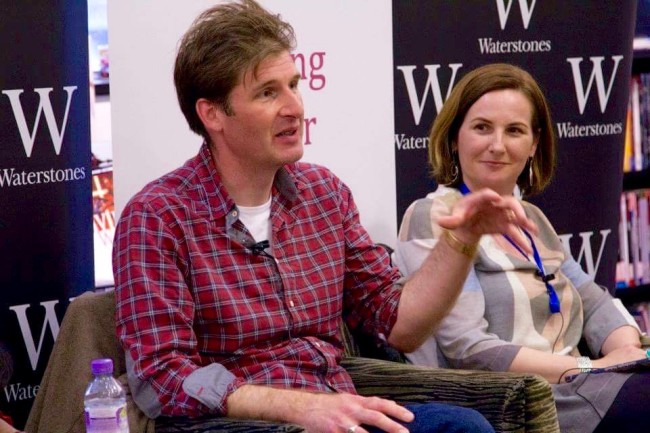 I used to have a major phobia about public speaking (I wrote about it in a short piece for the Canadian National Post), but I've overcome it now and love doing public readings. I've read at all these places and not thrown up even once: Small Wonder short story festival in Charleston, The Bookworm Literary Festival in Beijing, The Oxford Literary Festival, The Frank O'Connor Festival in Cork, The Edinburgh International Book Festival, The Festival of the European Short Story in Croatia, Alchemy in Prague, the Lancaster Litfest, Chapter and Verse in Liverpool, Manchester Literature Festival, the London Short Story Festival, The Irish Writers' Centre in Dublin, Kikinda Short festival in Serbia, Short Stories Aloud in Oxford, The Book Stops Here, WordFactory…and so on.
But saying that, it's even more of a pleasure to see your work read by a professional actor, and I've had that experience a couple of times, thanks to the excellent WordTheatre.
Paying the bills
I've had a whole bunch of jobs in my life. The worst ever was working in a pillow factory – I managed a month there before the smell of damp duck got me into a real funk. After I dropped out of film school, I worked for a couple of years at a production company that made music videos and TV commercials – my first job there was moving a sofa into Michel Gondry's flat. On a shoot one Christmas, I had to run from the studio to find somewhere to buy chewing gum for Ozzy Osbourne. For the last 10 years I've worked as a copywriter alongside my fiction work. I was the RSPB's senior copywriter for years. I still do freelance copywriting, but only for charities.
Teaching
I regularly teach creative writing for the Arvon Foundation, WordFactory, and for the writing group at Google in London. It's a real thrill for me to help aspiring writers get more motivated, tap their creative unconscious better, and write stuff that readers want to read.
Excerpts
You can read a few short excerpts from my stories here.
Interviews
You can find links to interviews with me here.
Advice for writers
I wrote a couple of articles about writing and getting published for Booktrust: Five mistakes I made while trying to get published and Seven motivational tools every writer needs. And here are my six top tips for writers for WordFactory. If you're a writer looking for more advice, I'm often talking about the writing process on my blog. I also offer professional critiquing and mentoring for writers of all levels – if you're looking to improve your game, or to fix a problematic fiction project, get in touch and let's chat about it.
Random
My favourite ice cream is pear-drop, which you can find in a little tea shop in Heptonstall, Yorkshire, just up the hill from Arvon Lumb Bank – if you're ever there, you have to try it. If I can't sleep, I watch a favourite movie from childhood: Explorers on my iPhone. I'm afraid of whales. I have yet to visit Japan. The most listened-to track on my iPod is Everything in its right place by Radiohead. I drink my own volume in tea every day.
Let's get connected
I post updates about my writing and stuff that fascinates me on my Facebook and Twitter pages – drop by and say hello. If you want to see what I'm reading at the moment, check out my Goodreads page. And if you want to ask me a question, invite me to read at an event, or teach a workshop, you can contact me here.
Representation
My agent is Will Francis at Janklow & Nesbit.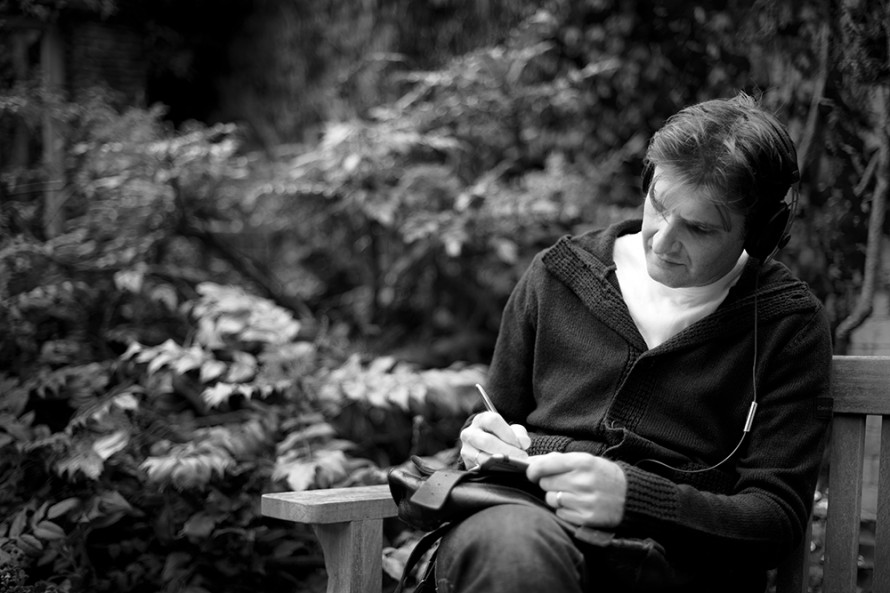 Adam Marek portraits by Jayne Odell Photography